In observance of the 50th anniversary of John F. Kennedy's assasination, Roger Williams University Professor Adam Braver's book,  November 22, 1963, was highlighted by Dallas Morning News as one of their picks "for the best JFK books…" Here's what they had to say about Braver's novel: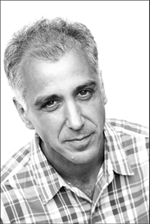 November 22, 1963, by Adam Braver (Tin House Books)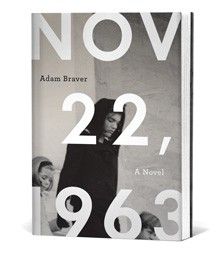 Published in 2008, this novel, like DeLillo's, is another exercise in postmodernism. It zeroes in on Jackie Kennedy and captures the horror and trauma of the murder of her husband. For readers more interested in emotion than history, this novel certainly puts the reader there, in that limousine, in Dealey Plaza, in history.
— Don Graham, J. Frank Dobie regents professor of American and English literature at the University of Texas at Austin.
Adam Braver is on faculty and writer-in-residence at Roger Williams University, and has been a regular writer-in-residence at the NY State Summer Writers Institute.  For more information visit his website.
________________________________________________
Behind the Book takes an in depth look at the world of the book through articles and interviews about the creative process, issues in publishing, and the writing life.
________________________________________________